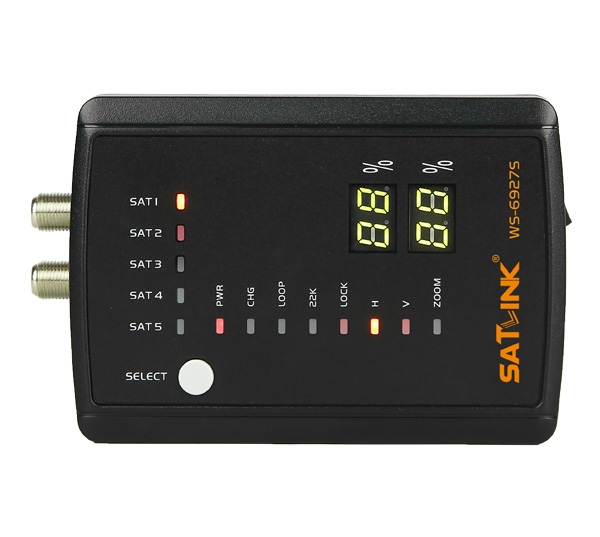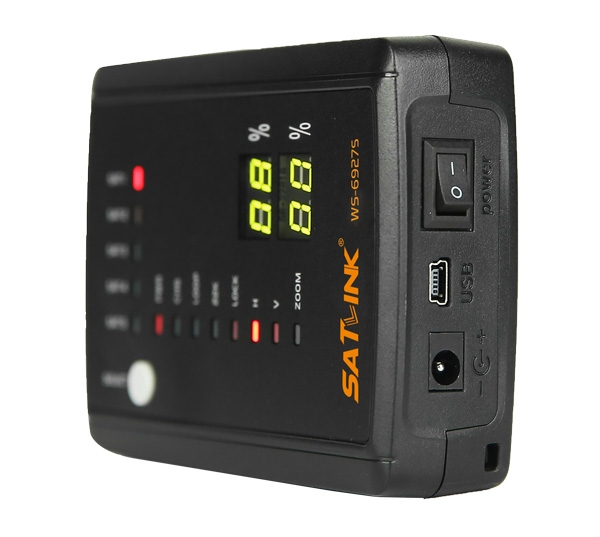 WS-6927S
This product supports DVB-S/S2 signal standard. It is very small and easy to carry, and the capability of receiver signal is very strong。You don't have to carry extra power, monitor; It's very convenient to use.
Auftrag
● Digital tube dispay for signal strength and quality
● Sound and Light Alarm for Locking Signal
● Beep Integrated
● LNB short auto protected
● Simple modification of database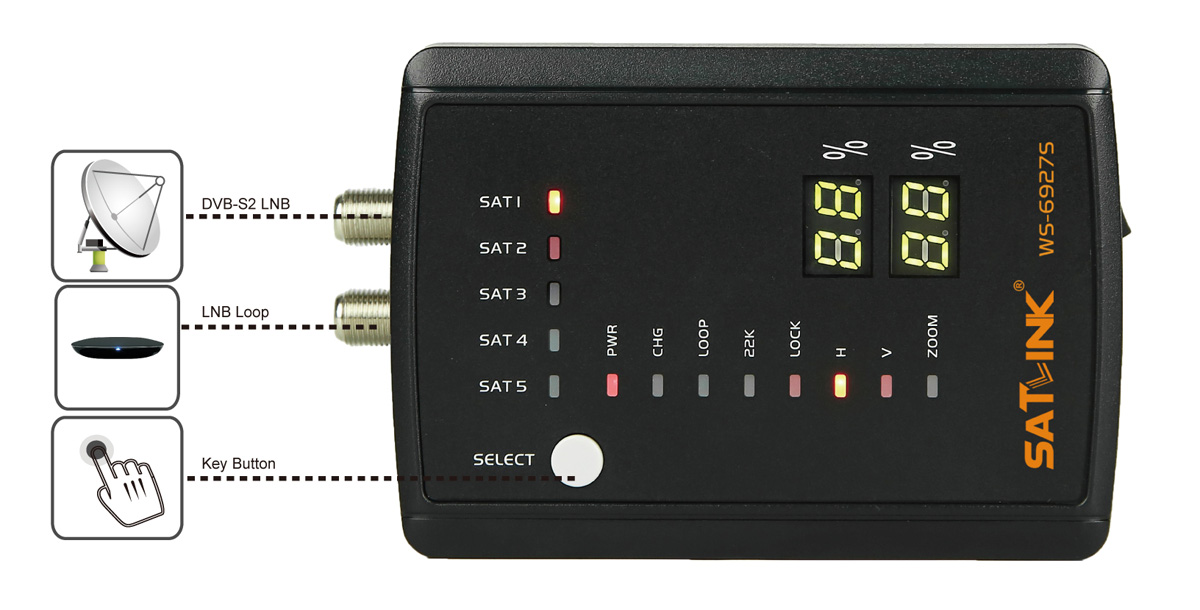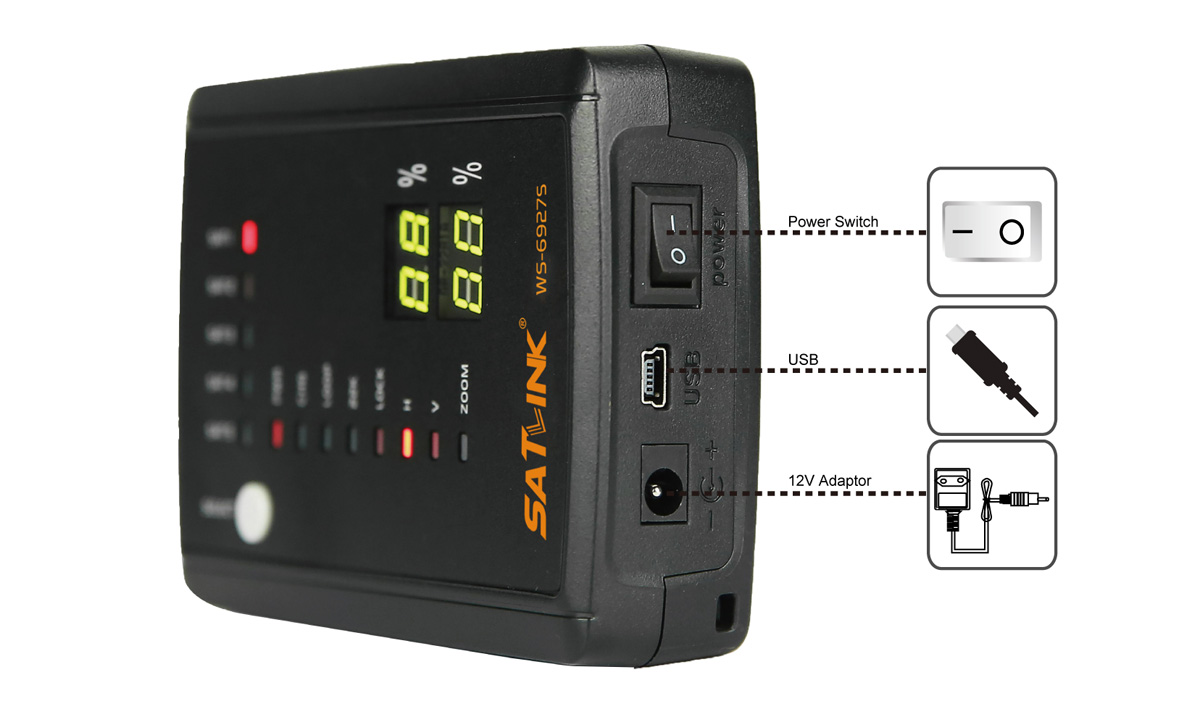 TRANSMISSION STANDARDS
DVB-S/S2
SATELLITE INPUT/DEMODULATION
Connector Type
F Type
Input Frequency
950 to 2150 MHz
Signal Input Level
-65 to -25 dBm
LNB Supply
13V/18V,IMax300mA
Demodulation Type
QPSK/8PSK
Symbol Rate
2<RS<45M band (SCPC/MCPC)
DATA SERVICE PORT
Connector

USB
Data protocol

USB to RS-232
POWER SUPPLY
Li-ion Battery
7.4V/500mAh
Adapter
OUTPUT: DC12V/1A, INTUPT: 100-240VAC 50/60Hz
Power consumption
Max .5W
PHYSICAL CHARACERSTICS
Size (WxDxH)
8×13×3(cm³)
Net Weight
0.25kg
Wenn Sie sich für diese Produkte interessieren, lassen Sie sich bitte von den zuständigen Mitarbeitern schnellstmöglich kontaktieren.
Copyright © 2019-2022 Fujian Satlink Electronics Co.,Ltd All Rights Reserved. Technical Support:Chinakewei.net